Well, how don't we? English is the second language in Denmark for most people. It is all around us. When our youngest child was 2 years old, he would repeat English sentences from youtube child educational movies, he was watching. He learned to count to 10 in English before he learned to count to 10 in Danish. One of the parents in this family has lived for a long period of time in England and gotten used to dreaming in English. So English is used a lot in this family and seen as an opening to so many educational means on the internet and real life people.
We do English in the traditional manner around the table every week, with grammar books and reading aloud English. But we also do English in so many other ways, like our Chinese books are in English, many movies we watch only have English language or subtitles (yes, we watch weird, low budget, niche culture and our all time favorite – MUSICALS!). We love to read Roald Dahl, Dr. Seuss, Calvin and Hobbes, Hans Christian Andersen and Donald Duck in English.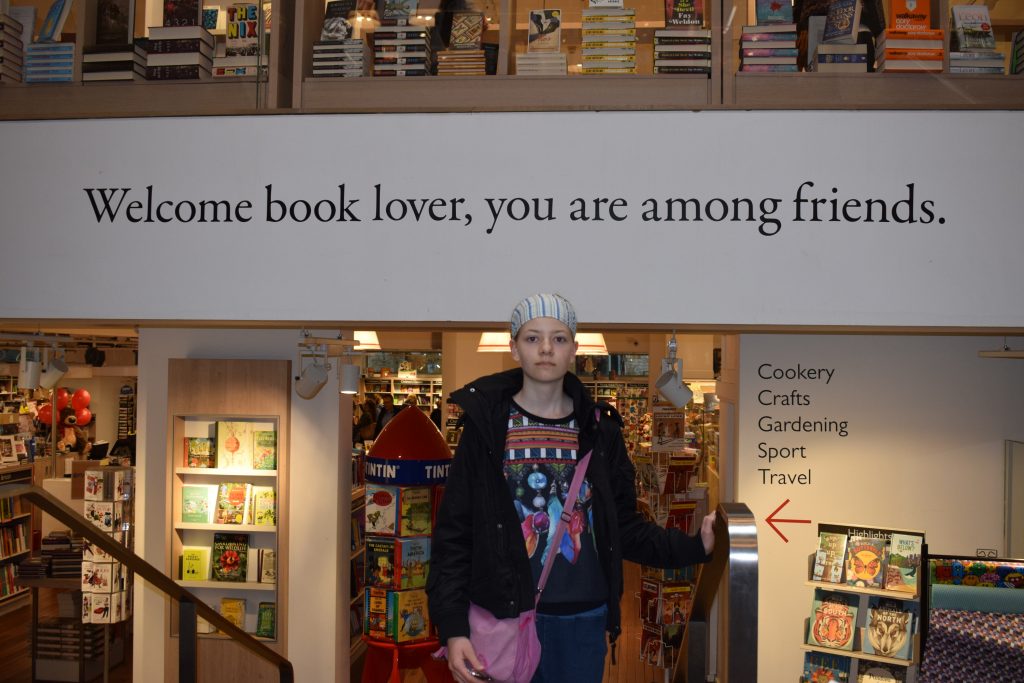 On the picture you see our oldest daughter visiting her dream Book Store Foyles in London on Charing Cross Road. Foyles has four miles (6.5km) of shelves, and more than 200.000 book titles. Field trips are always also a main part of our Home School. We do as many as we can afford.