August, 2011 we went for the first time to live one week in Sagnlandet Lejre, as they did in the Iron Age. We had 3 children at that time, and they were 7, 4 and 3 years old. I thought it could be great history lessons, learning by living as they did then. The village was build to fit the time period 200 B.C. until 200 A.C.  When we first arrived we were given clothes as they would have been worn then. So we put all our present things away and lived with one outfit for the rest of the week. We also put away our phones and computers for a week.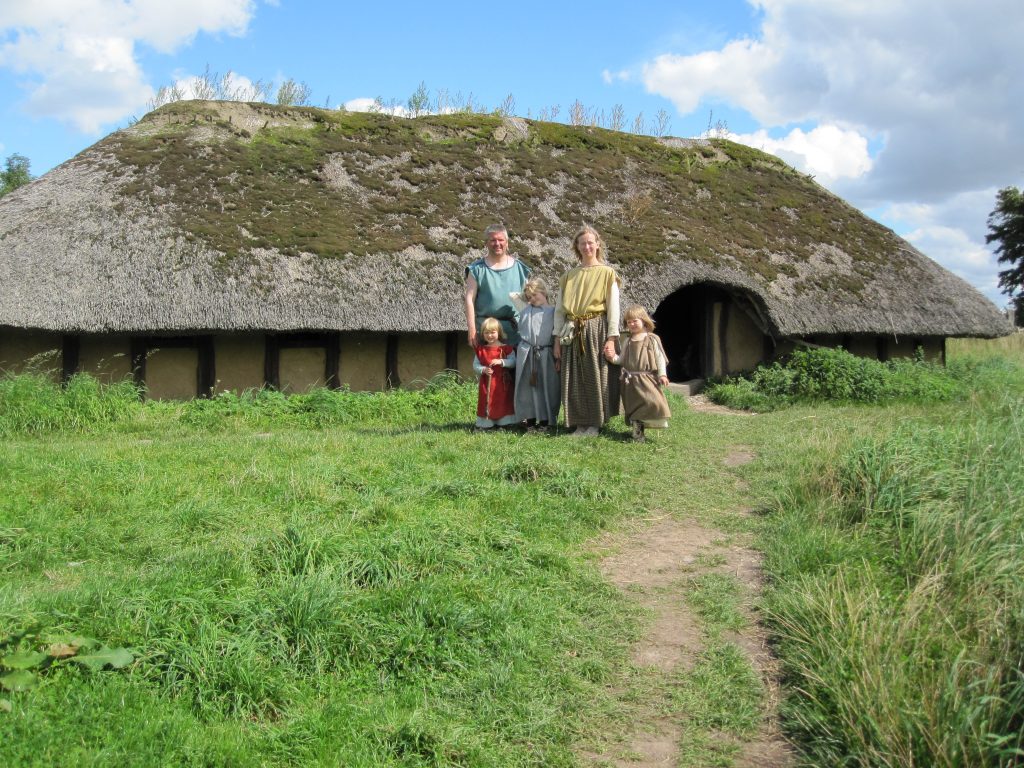 There were 4 houses in the village and we were 4 families living together there in the village. We had no running water og electricity. We were given food to prepare every day, and everything had to be cooked over a fire or in an oven which took hours to heat up. We had no watches, so had to start estimating time in a new way.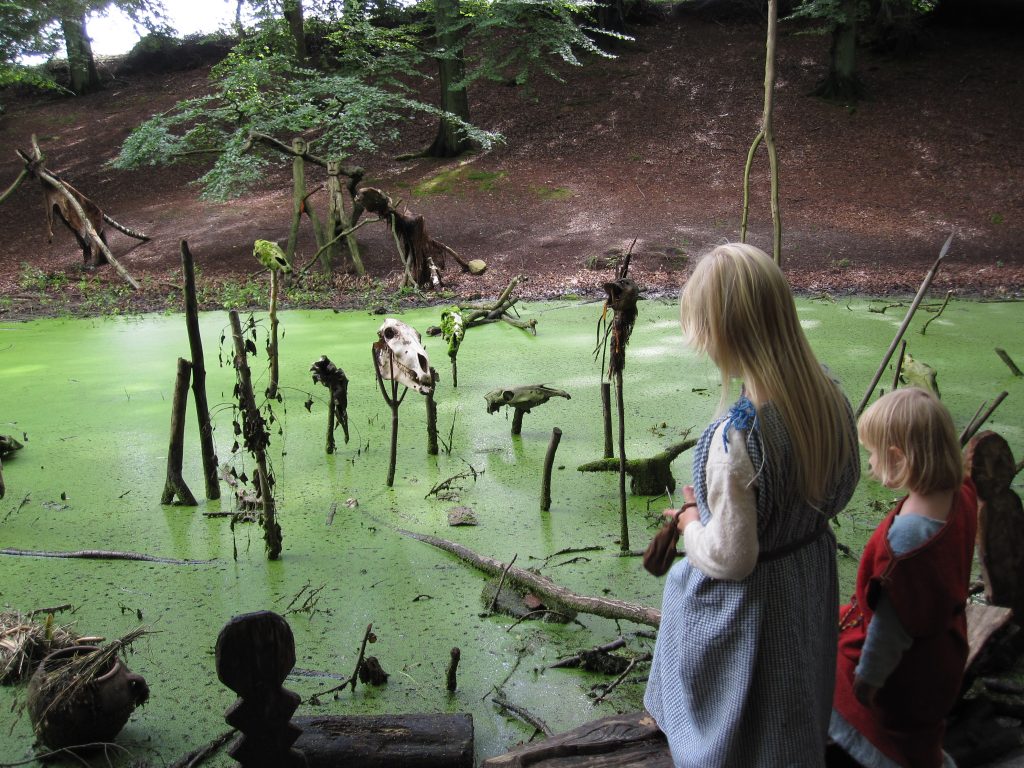 We had a ritual area where we did a sacrifice while there, as they would have done in the iron age.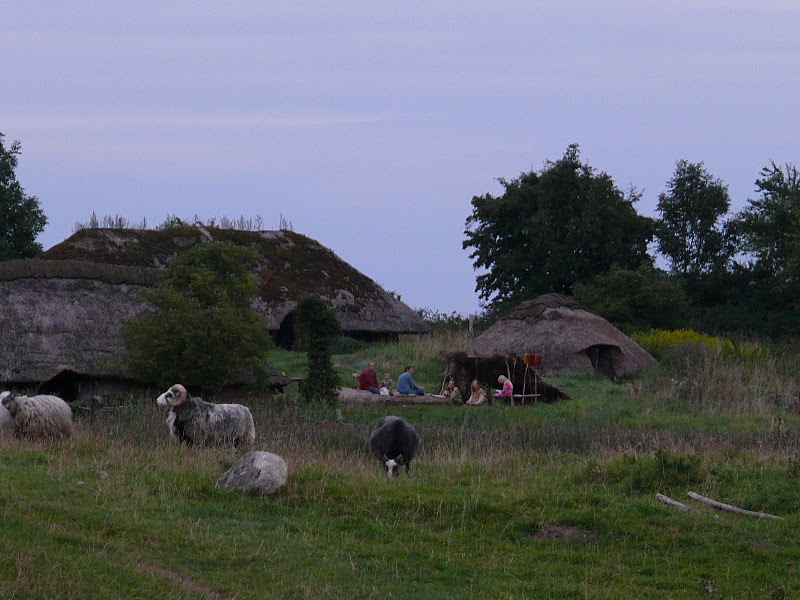 There was a lot of animals loose the area and the children got used to walk near them.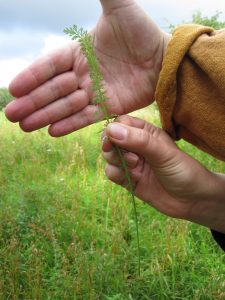 We had a  witch doctor who would walk around in the local area with us and teach us which plants could be eaten and we picked them and put them in our food.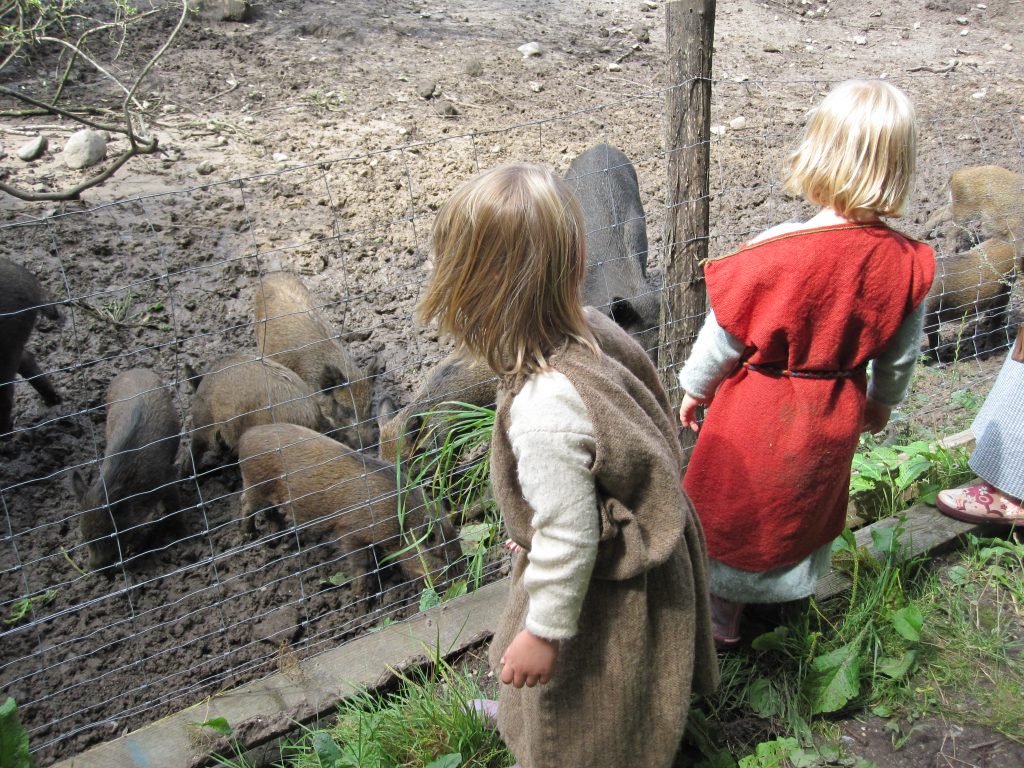 More animals. Most of the animals they keep at Sagnlandet, are original breeds that can be traced back to the iron age. These are wild pigs.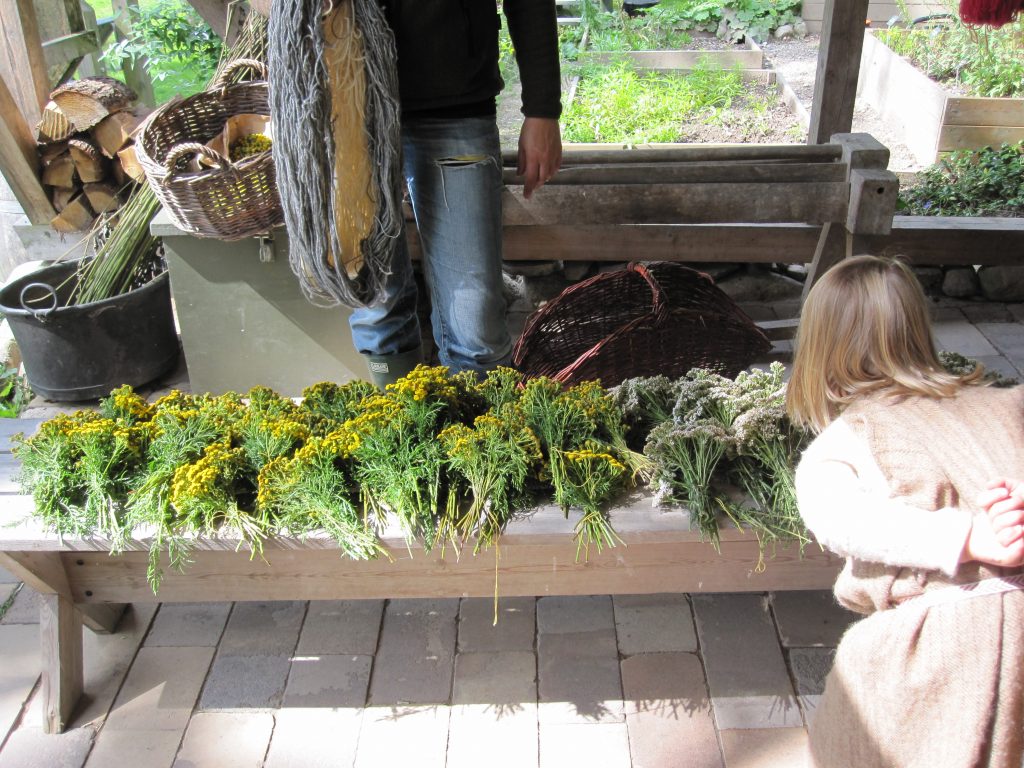 We did yarn dying with natural colours, picked in the area. We dyed yarn from the local sheep. We then spun it and made belts.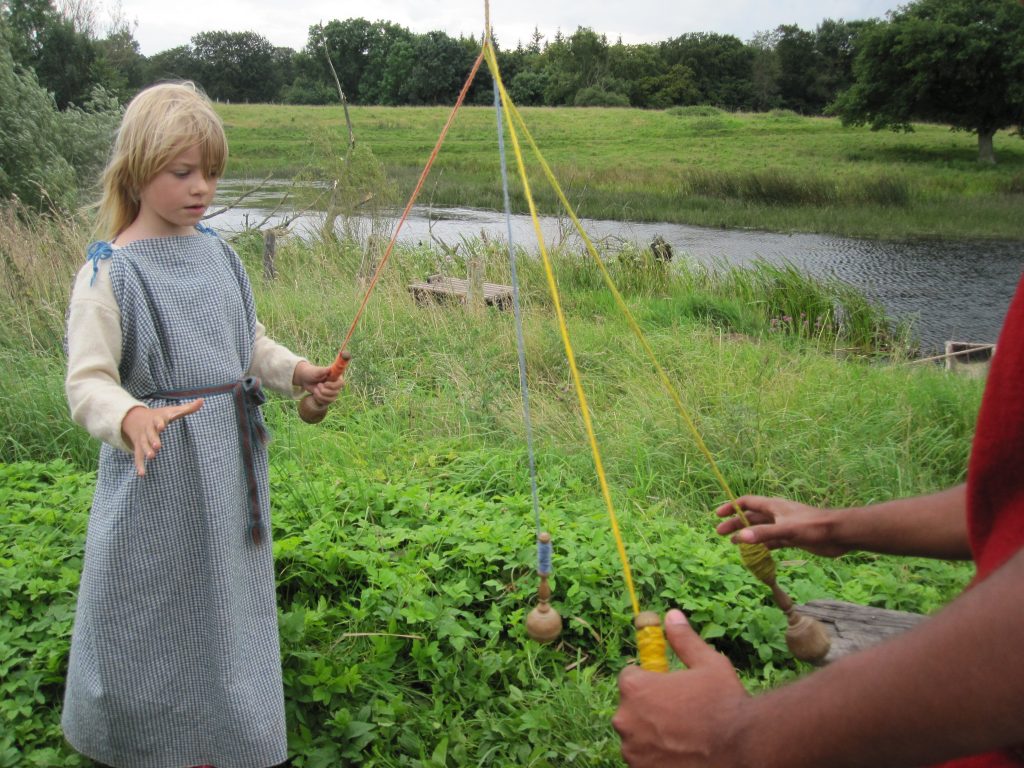 Making belts.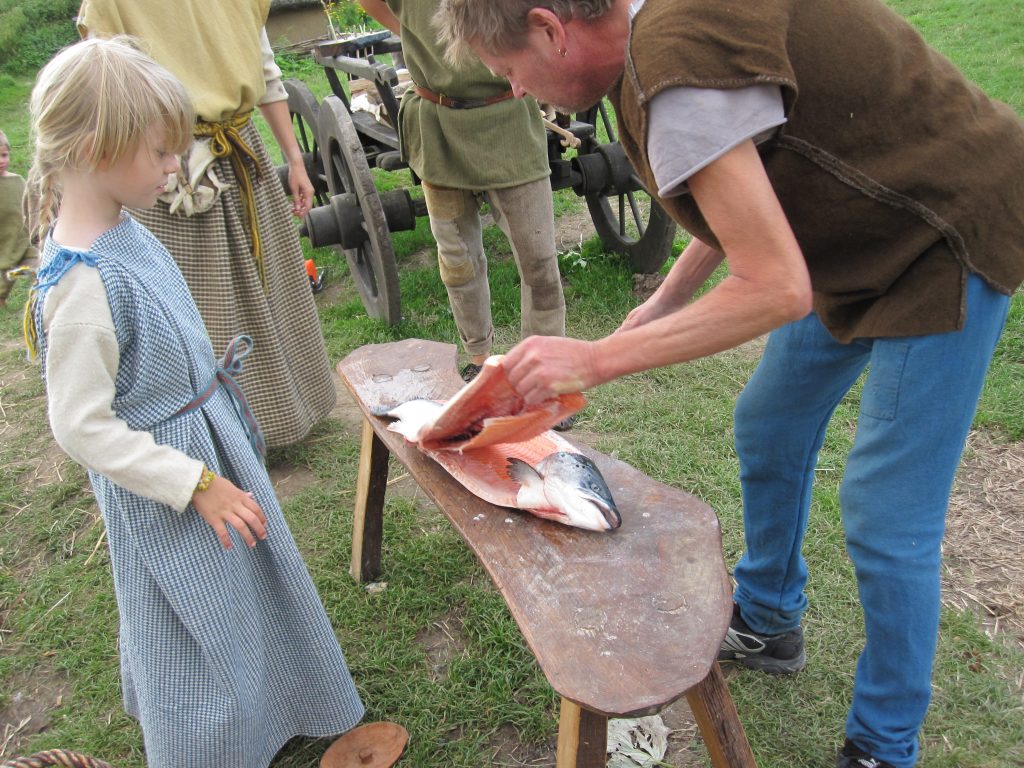 We made sushi from salmon and then smoked the rest over the fire.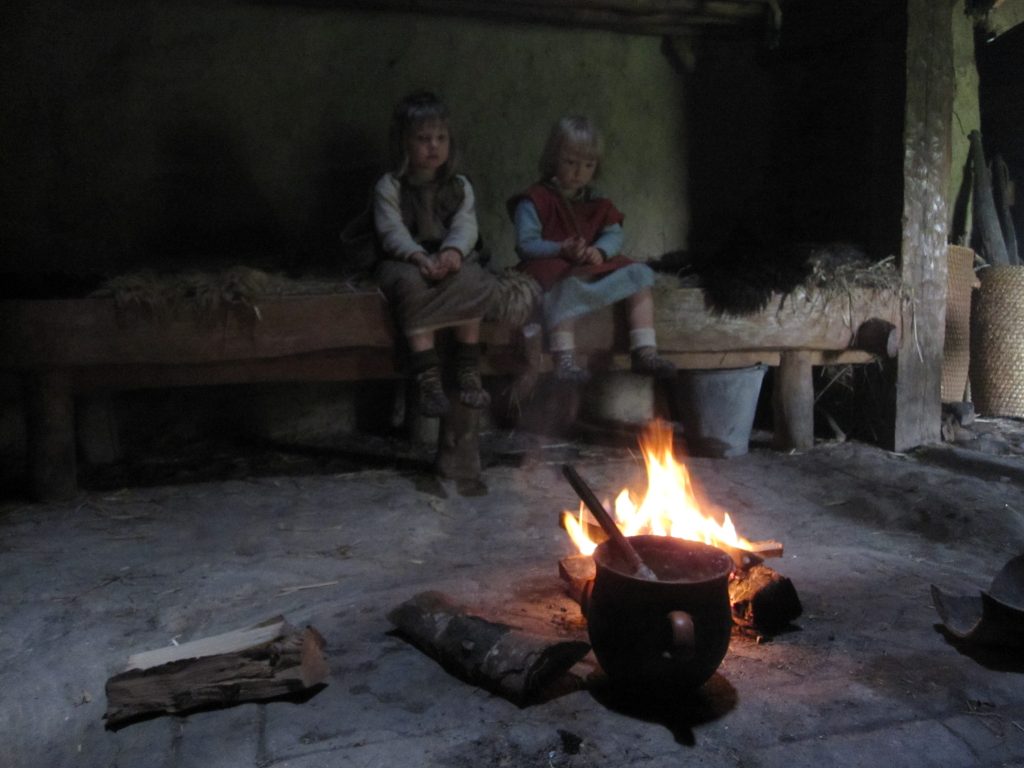 Lovely to spend your time watching the fire at night.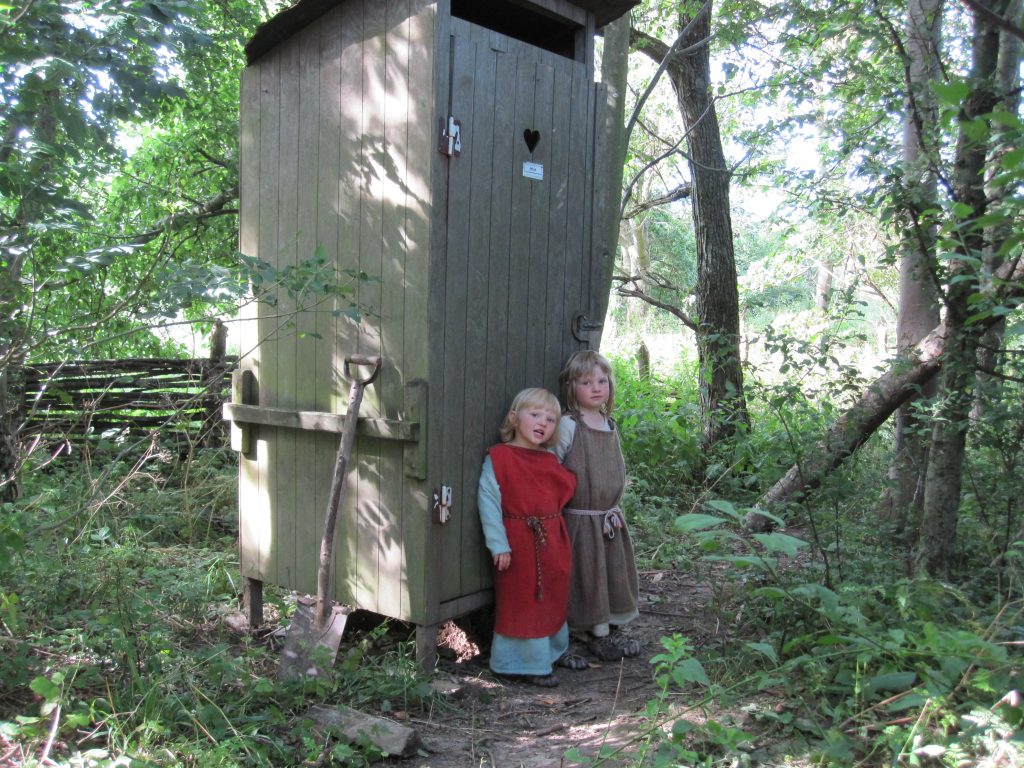 The small kids LOVED the outside toilet 🙂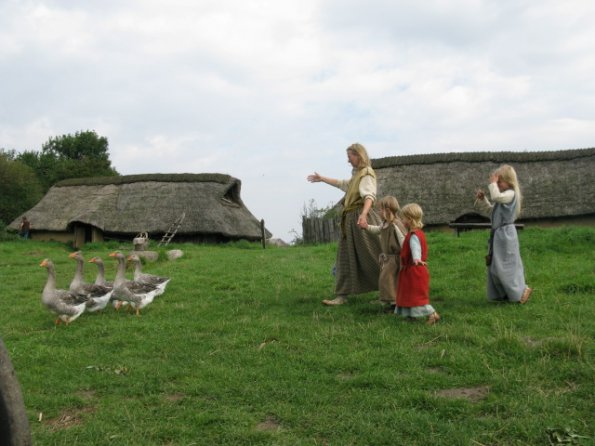 The geese and the wasps pestered us quite a bit, but was also a part of the real life experience of the iron age. This holiday has meant a lot to our children. It but a lot of the things we do today in our life, into perspective. Brought out our grateful side for having running water, water closet, hot showers, a potato pealer and so on. When we talk about history now, they often say "is that before or after the iron age, mum?". We actually repeated our trip to the iron age 2 years later. In 2017 we went there again, but then to their viking site, but more will follow later in a new post about that experience.