In Denmark we have a special part of Copenhagen called Christiania. It has a history of freedom and rebellion. It also has a history of violence and drug trade. It is also a huge piece of land, with a beautiful lake. It has ecclectic houses spread out in the green flowery landscape. Most of them build by the 700 people living there. The ground was a military area, where hippies and squatters went into the area in the 70-ties and settled down.
The area has been threatened with getting closed down many times since then, but have in a magical way managed to survive.
Today we went there with our kids and a good friend, Grev Lyhne who has lived there for many years. He showed us around and we had a nice pick nick there by the water. Grev Lyhne is a royal court fool, a drummer, a performance artist and a writer.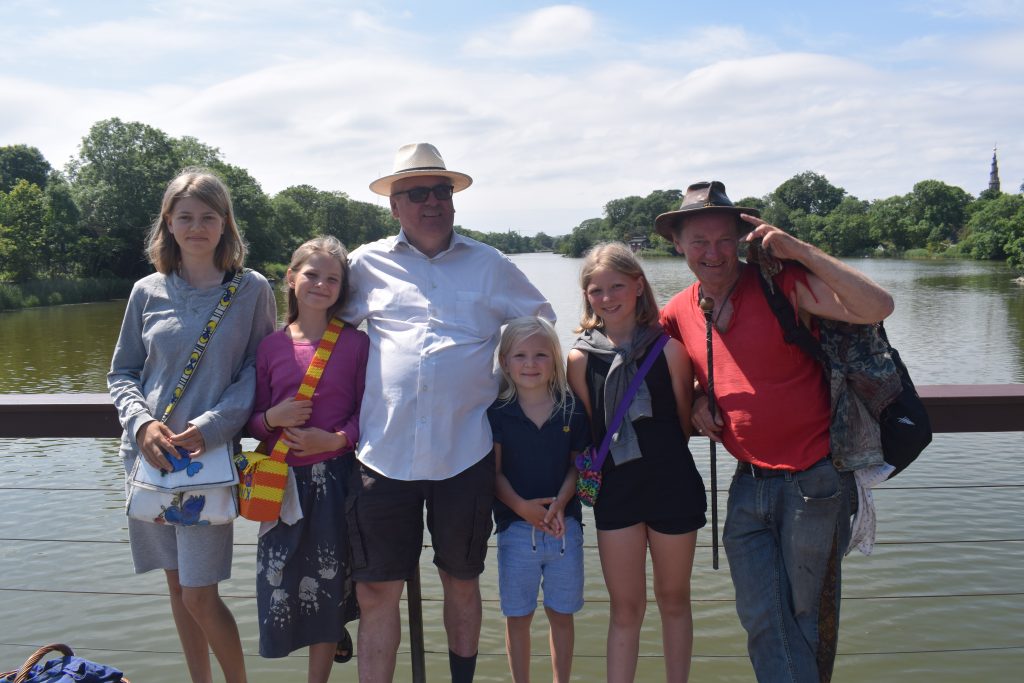 We like to show our kids different ways of life. Different people. Different surroundings. We hope that it will help them have more ways of life to choose from when they grow up, and that they will find relating to society and people around them easier. That it will help them become more empathetic towards other people.