We love Christmas. Actually so much, that we work hard the whole first part of the year to get halfway with our books, to do just Christmas things all through December.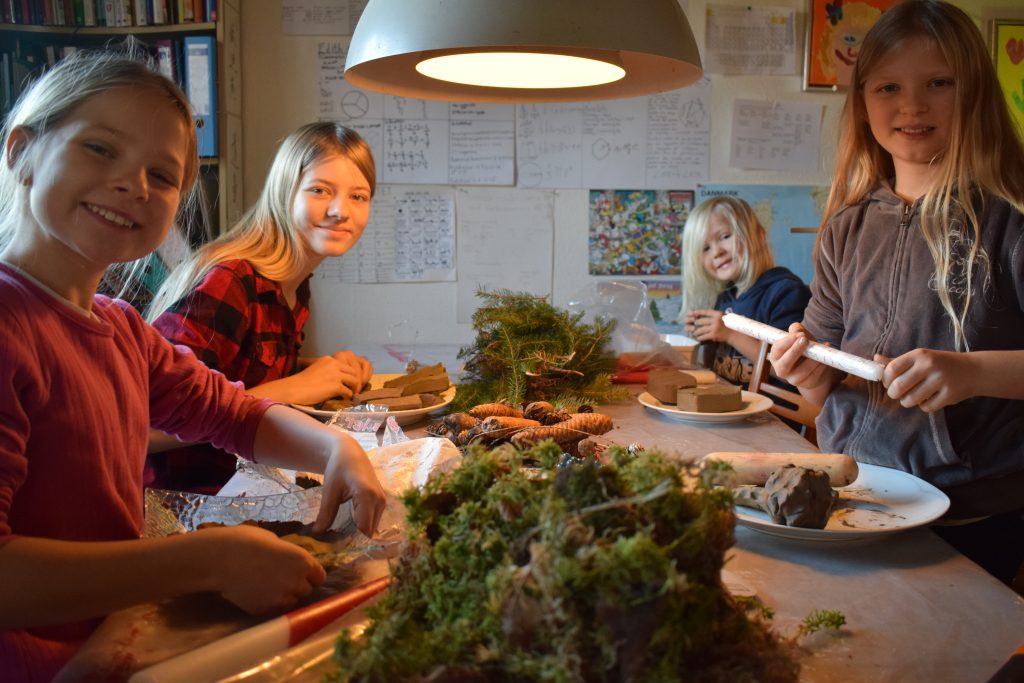 With candle decorations, we have to start a bit before. Because they have to be ready on first of December and Advent.
So we start by going to the forest to collect natural things to put on the decorations.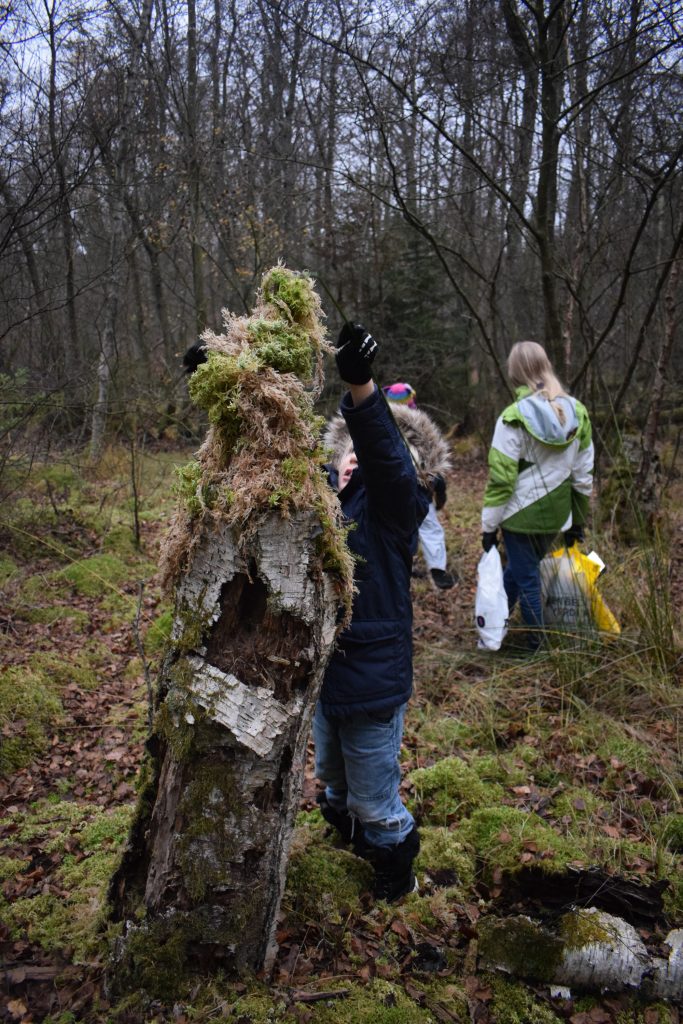 It even includes a bit of math, as the clay has to be measured to make sure everyone gets just the same 🙂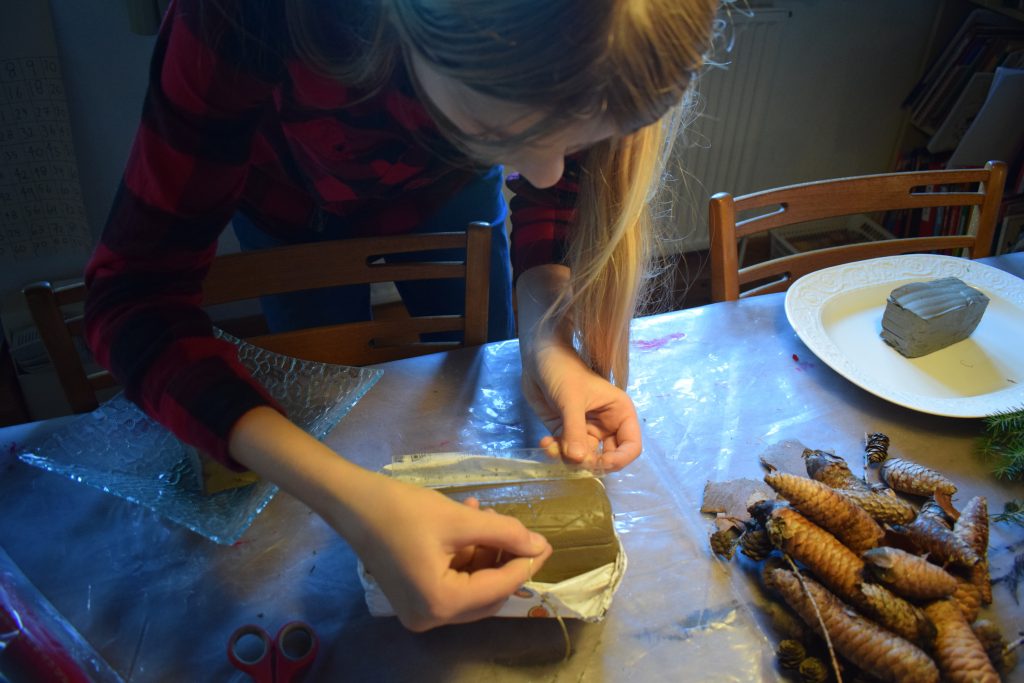 The finished result – 5 lovely decorations. One is going to be a present for granddad.