To make our German lessons come alive, we made an appointment with the librarian at the Goethe Institute in Copenhagen to come and have a guided tour. We were shown around the library and told about the many free offers they have on their website for everyone to learn German. It was really very inspiring and showed the children the living world of German language and culture, and not just a book in front of them.
Read more here: https://www.goethe.de/ins/dk/da/spr/ueb.html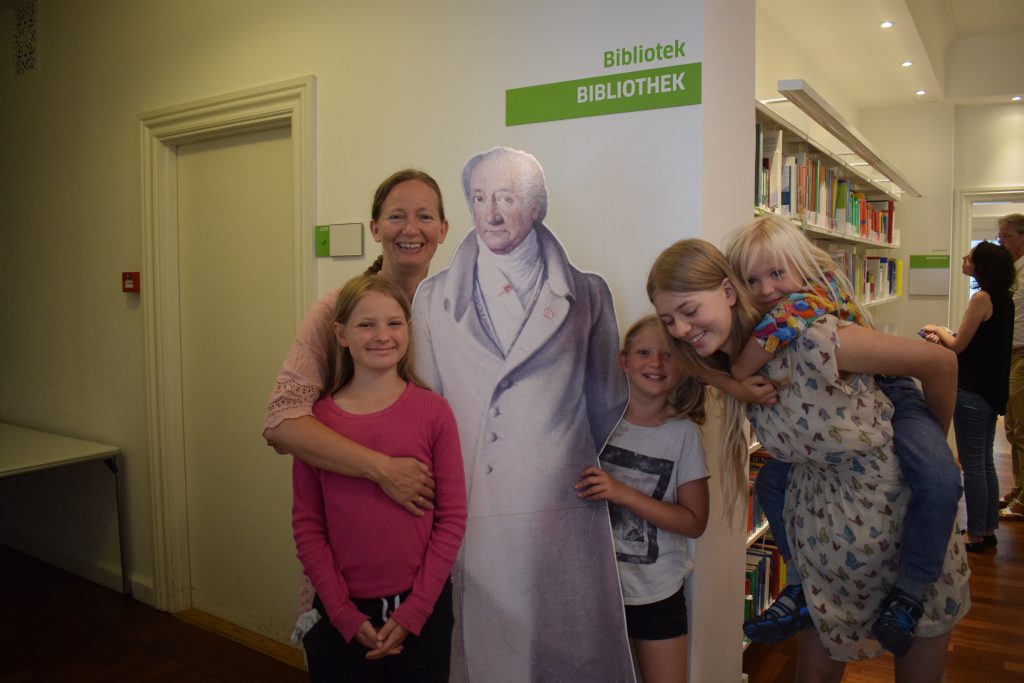 Johann Wolfgang von Goethe was a German writer, who is particularly known for his works the novel The Sorrows of Young Werther and Faust. He lived 1749-1832. The Goethe Institute is named after him.