In a society where the main focus is on the benefits of age segregation, we focus mainly on the benefits of age integration in our home school. Learning to mix with all age groups gives you a greater tolerance and understanding of the different periods of human life. You will learn not to fear death, but accept it as a part of life, just as giving birth to little helpless babies. To see and feel that humans have different needs and abilities during a life span is a great part of learning to be a complete person. To show compassion with elders, who do not react as fast as young people, may have age handicaps, and to see them as wise experienced people that you can learn from.
Last year my mother died and left my dad on his own after more than 50 years of marriage. This has given us an opportunity to take care of him and learn all those exiting skills from him, that he knows.
Luckily, he enjoys telling about his life and about his experiences.
He has taught the children how to draw perspective: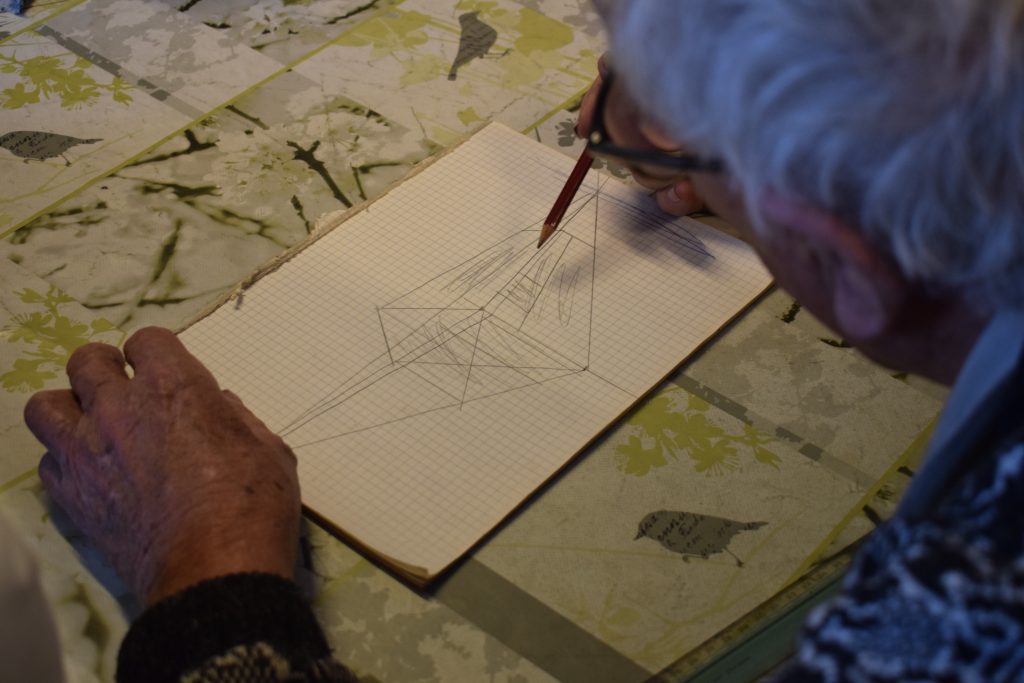 Taught us how to use a scythe: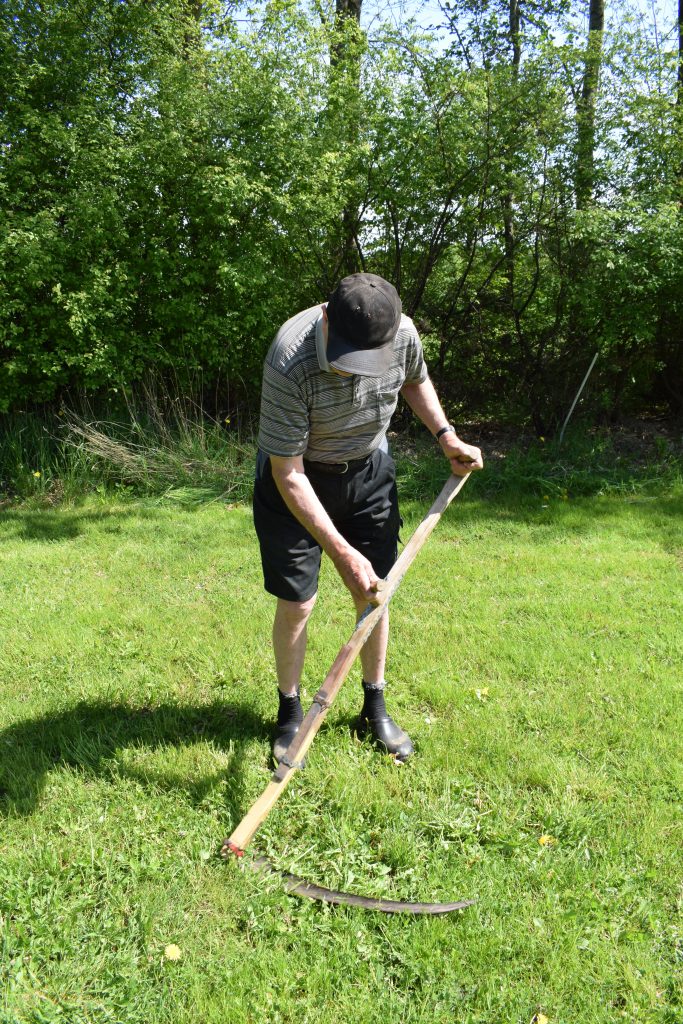 Let us experiment with a planer in his workshop: