We like fire. All sorts of fire. As long as it is real old fashioned fire. We attended scouts for 5 years with the kids, in reflection, I think just to sit at a bonfire and stare into the flames. We love starring into a bonfire and feeling the warmth. No thoughts in our brains. It is relaxing. Meditative. It is so lovely simple and primitive. Still so fascinating and magic. A chemical reaction and pure energy.
When we suddenly realized that we could just make a bonfire in our garden, we stopped being scouts and continued the fire love in our garden. The smell is also wonderful. When you have made any kind of food over the fire or just sat next to a bonfire you smell wonderfully of bonfire. For many days. Your clothes keep the smell for weeks.
We have done a lot of cooking experiments over fire and other things too, but lets try to focus on the food things for now. Our favorite is pancakes and fried bacon.
Today we held a gathering for Home Schoolers in the celebration of Christmas. We had a market for the kids to sell their home made crafts and our oldest daughter had been given the job of selling and frying pancakes over the large bonfire. We held the event at a Nature Cottage owned by the borough. They have 2 large bonfire places.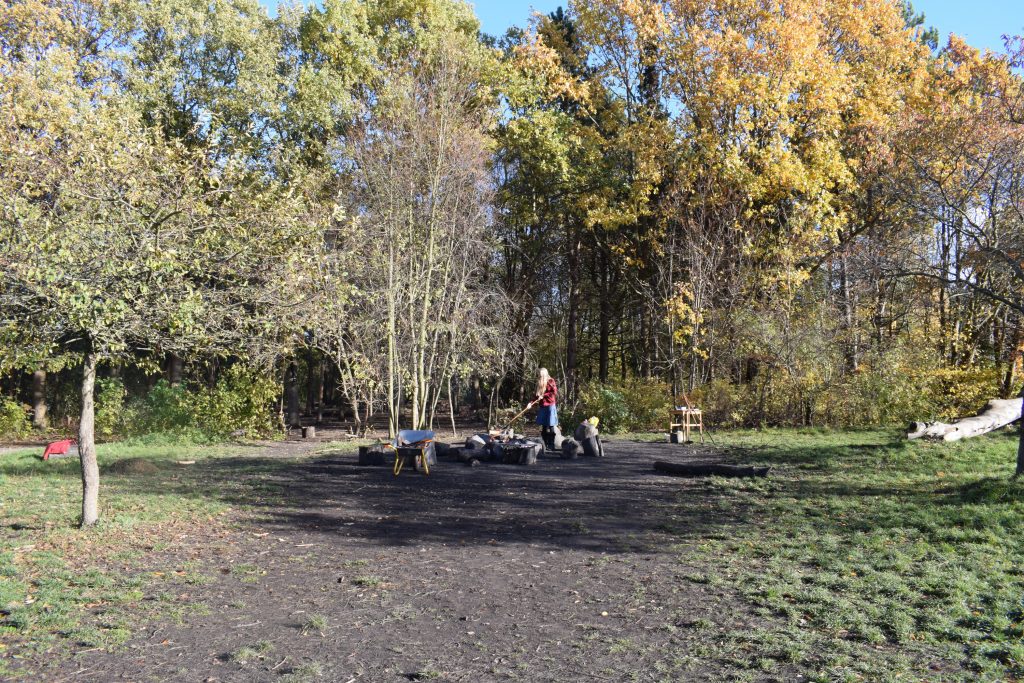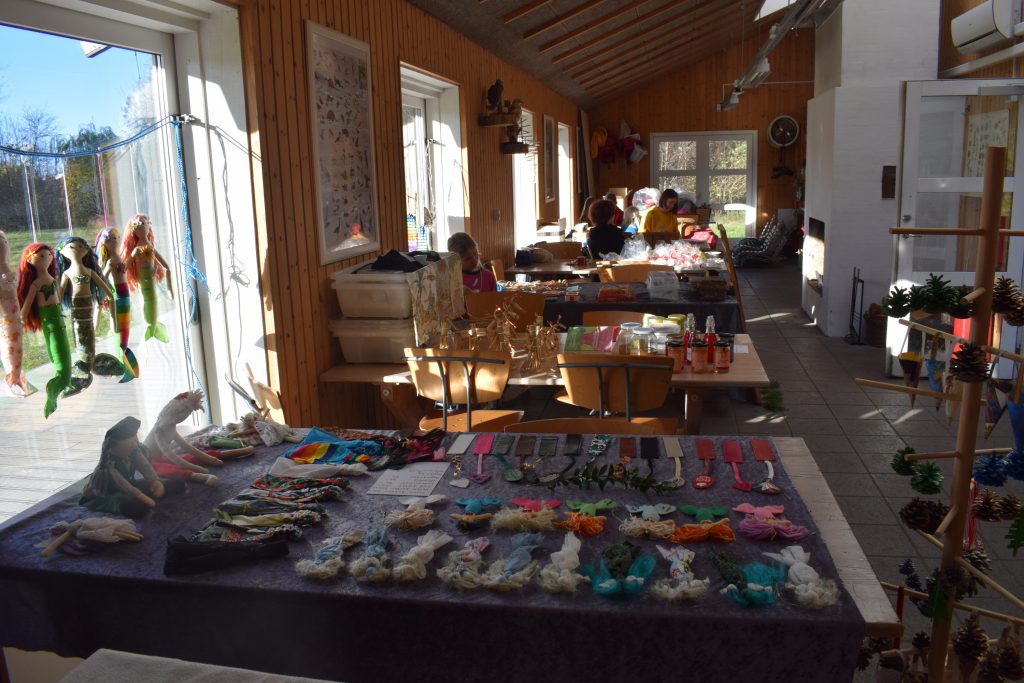 Then my husband had been reading about how soldiers can make a Dakota Fire Pitt, which is a bonfire buried in the ground. The effectiveness of this fire is that you dig 2 holes next to each other and make an air canal between the two to make a ventilation duct. That reduces the smoke and visibility from afar of the bonfire. You can then get heat and cook food without being found by the enemy.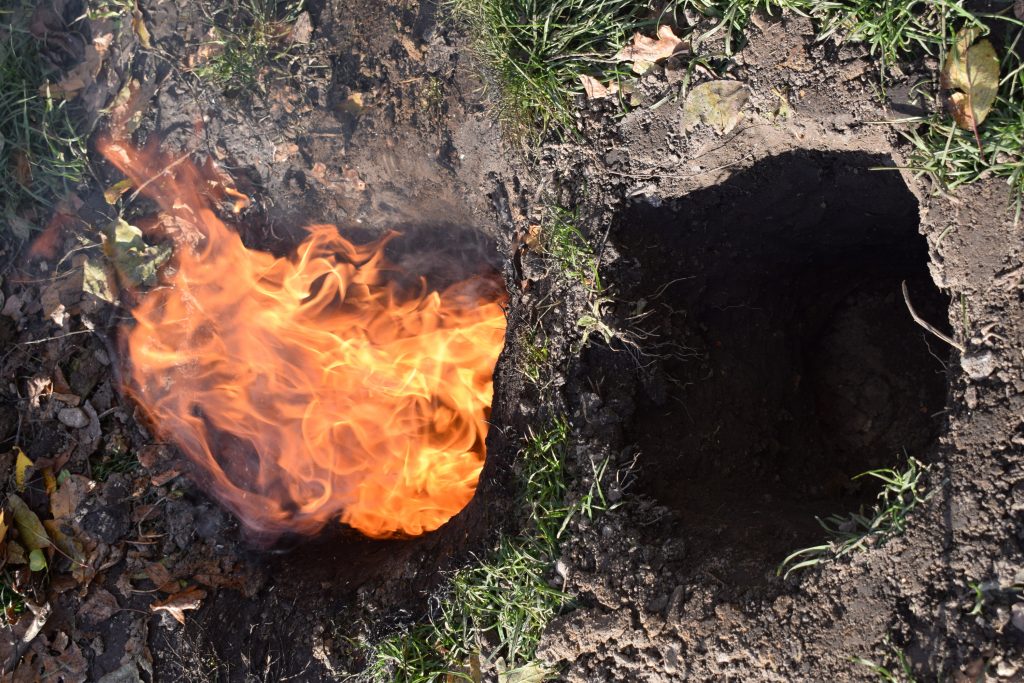 So today was the day and he made one. It turned out really fine and worked.